"Transform everything you're doing to drive growth." - Mark Pritchard, P&G's Chief Brand Officer.
This was my key takeaway from Mark Pritchard's talk at the ANA Masters of Marketing conference earlier this year. It's an escalation of Mark's ongoing rallying call for the digital industry to clean-up, and it's one that we really need to take note of.
Let me explain why...
There's an underlying problem with the digital advertising market that, until it is fixed will always produce an undesirable marketing result. And it's down to how we 'measure' so-called-return.
Incremental revenue and incremental profit are the only metrics that matter.
This is what we need to measure in order to gauge return. Yet most marketers are still using marketing proxies dreamt up in an attribution model designed to justify continually increasing (and unprofitable) media spend.
This isn't right. It diverts huge portions of budget in the wrong direction. It wastes money that could otherwise be spent on profitable activities.
Measurement needs to be aligned to business goals. To do this, we need to measure media for incremental effect and optimise toward incremental returns.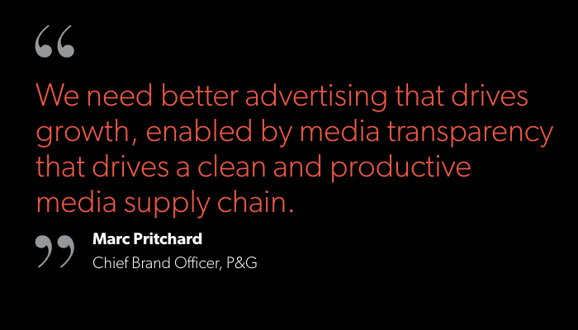 These three steps are how we get there:
Clean test and control methodology
Test and control in digital media has largely been impossible because of the fragmentation of media consumption across multiple devices; meaning the margin of error has been higher than the performance claimed.
A persistent ID driven map will allow advertisers to keep their test and control clean, so results are accurate. The big agency groups are all moving towards this by building their own, but I'm happy to say that Conversant has been running and perfecting our own for nigh on a decade.
Continually measure for incrementality
A persistent ID allows for continual measurement of incrementality. Measuring once and assuming incremental return over a year doesn't work – a clothes retailer will have totally different effects in the summer months compared to December, for example.
By continually measuring incrementality, brands are able to measure, and therefore drive something at the heart of all business – the incremental lifetime value of their customers.
Randomise test and control
Test and control groups need to be assigned randomly after a bid is won. Running two campaigns side by side, or using cohorts around geo or time is open to abuse and the results can't be trusted or replicated within a client's business.
Running media this way will place the onus on the vendor for delivery of optimal frequency, in quality environments, to the right audience.
More importantly, it will allow marketers to get back to doing their job, rather than investigating opaque media systems and negotiating vested interests.
If you're interested in finding out more, I joined experts from Google, AOL and Campaign Magazine on a panel to discuss attribution at Ad Week Europe earlier this year - watch the on-demand video here.