Career development programs, robust benefits and a focus on upskilling are just three of the ways Chicago companies invest in their employees.
Article written for and first seen in Built In Chicago
here
.
In a recent all-hands meeting, the Epsilon leadership team took a survey. They asked employees what they thought would have the greatest impact on the company achieving its business goals.
The overwhelming response was "our people."
Epsilon's senior leadership team agrees. From their perspective, the single greatest strategic investment they can make to grow the business is the investment they make in their people.
"We make significant investments in our products and services to accelerate growth and help us win with our customers," Chief Talent Officer Laurie Fry said. "We look at our people the same way."
While Epsilon empowers its team members in a myriad of ways, the greatest investment reflects an oft-repeated phrase at the company.
"We like to say that we want you to have a career here for life," Fry said.
As such, Epsilon takes professional development seriously. With defined individual career paths, internal career counseling, and sessions on how to supercharge their careers, employees have the resources and opportunities to learn and grow. Mental health initiatives and wellness programs — like e-learning resources, on-demand classes and wellness-focused communities through THRIVE Global — are another focus for the company.
Epsilon isn't alone. Companies across the Chicago area see the long-term value investing in employees brings. And when the market is challenging, that investment is even more important to their success. Built In Chicago found out how Epsilon, Mastery Logistics and project44 are helping employees thrive in their roles and grow their careers
Laurie Fry, Chief Talent Officer at Epsilon:
How are you investing in your people right now?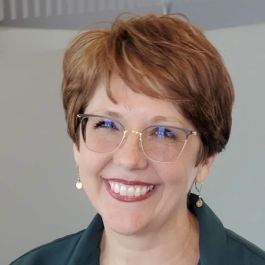 "We offer robust development programs and have a strong foundation of leadership, technical, sales and product training programs. It can be hard to attract top talent with cutting-edge technology skills, so we make a significant investment in growing those skills internally. We are excited to partner with communications company Publicis Groupe and to use AI to create personalized learning and development for our employees. We've added individual career paths, especially for our technology roles, that use AI to provide tailored training opportunities. We recently held "DevelopU Day," a training event with more than 1,300 people around the globe — it was the largest single day of training we've ever done.
We continue to expand our development programs for employees at all levels, because our data shows that as we invest in our people, they invest in our company, and they tend to stay here longer. For example, graduates of our manager development program have higher retention and promotion rates."
How does continued investment in your people set Epsilon up for success in the long term?
"At Epsilon, the investment in our people goes beyond attracting, retaining and developing top talent. Instead of asking how we can make better and smarter investments in our people, we are asking how we can support our people in making better, smarter investments in themselves.
Our employees' creativity and passion fuel Epsilon's growth. By creating opportunities and making investments in our employees, we build a culture where employees not only feel supported and empowered to be their best, but they feel they belong, which is what will drive Epsilon's long term success. We're only as good as the people who work here."
How do you plan to continue investing in your people?
"We have a bold vision for our future, and we know our people strategies are the foundation to achieving our goals as a company.
We are focused on the future skills and talent we need to scale and grow, and it's not just about bringing in top talent, but also growing top talent internally. That means in addition to providing the right resources and tools, we have to be mindful of the learning experiences our people need so they can continue growing their careers.
We encourage our people to consider what they are passionate about, what excites them and what might help them stretch and grow, and we encourage our managers to make sure they have these conversations regularly.
To do this successfully, it's important that we live our values and embrace our culture of belonging and inclusion so our employees have a voice about their future and the future of the company. This year, we will look at how we can drive deeper connections in a blended world and continue building a diverse and inclusive culture where our employees can thrive and be successful."
Kendall Raymond, VP, People at project44:
How are you investing in your people right now?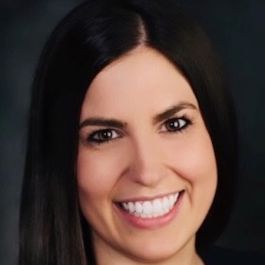 "A winning team never goes out of style. We are continuing to invest in our people and are focused on driving connection, collaboration and development throughout our global team. Teams that work together, win together. Some ways we're investing in our employees include our onboarding process, an exchange program, coaching, team member communities and leadership development.
Rocketship University is a five-day immersive onboarding program that helps new hires to gain foundational knowledge about project44, our industry and our products. It inspires a successful life at p44. Through Passport44, our global exchange program, team members can visit one of our locations around the world. The program drives cultural awareness, career development, connection and collaboration. Our Women's Development Program is a coaching-based program that furthers the career development of team members who identify as female to help break through industry barriers. Employee-led and p44-supported identity, affinity and location-based communities focus on building culture, community and career.
We've also partnered with Life Labs Learning to support our leaders' development and their teams' successes with cohort-based programming focused on tipping point skills — the skills that make great managers."
How does continued investment in your people set project44 up for success in the long term?
"Team members are foundational to the short- and long-term success of any company, and our sights are set on building an organization that can stand the test of time. Our team members make our vision come to life, build our products, obsess over our customers, and enable our operations to thrive. Simply put, investing in our team is investing in our success and advancing the future of the organization."
How do you plan to continue investing in your people?
"We have many items on the roadmap for 2023 and are looking forward to advancing our team member experience. Growing our portfolio of product-related training will enable team members to be exceptional partners to our customers. We'll add to our existing recognition mediums to amplify the achievements of our team, and introducing bottom-up feedback to our standard feedback mechanisms will further manager development and create more effective teams.
We're also opening new, collaboration-focused workspaces in Austin, Krakow and Bangalore."
Ashley Weldon, Director, Strategic Partnerships & Learning at Mastery Logistics Systems:
How are you investing in your people right now?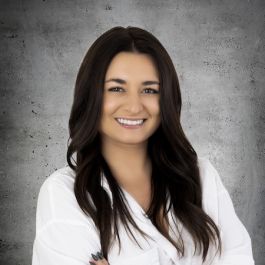 "Investing in people has always been a top priority at Mastery, regardless of any industry turbulence, timing or growth cycle. Over the past four years, we've adapted our company onboarding program to fit the needs of everyone joining the organization. Whether you are a logistics expert, a tech expert or new to the workforce, you will receive high-quality training and resources that get you up to speed quickly. Continuous employee education is also top of mind this year. We're building out internal content and leveraging external platforms like LinkedIn Learning. One of our values is "master your craft," and this allows our talent to do just that.
Second, we offer a generous comprehensive benefits package. A personal mission for Mastery's Chief People Officer Marianne Silver is that we offer generous coverage for employees and their families. We also partner with Boon Health to support employees' mental well-being in the workplace. We are proud of the frequent positive feedback from employees on how great our benefits are."
How does continued investment in your people set Mastery Logistics up for success in the long term?
"When you look around at the talent at Mastery, it's a force to be reckoned with. Investing in people develops awesome talent even more. At Mastery, someone can start out, master skills on the job, learn from those around them and reach expertise and leadership positions. Mastery has always put employees first, and investing in people is a part of that."
How does company culture benefit when people know that they're still being invested in?
"When people are invested in, it creates a mutually beneficial relationship with the employee and the employer. Investment doesn't always have to be financial, either. It can look like listening to a coworker, taking an extra five minutes to explain how we got to an outcome, checking in on someone after a life event and celebrating accomplishments inside and outside of the workplace. Company culture is built by the big and little things, and I'm very thankful we have it all at Mastery."
Read this article also on Built In Chicago here.