We are delighted to announce that CJ, a leading global affiliate network and part of Conversant, won two awards at the Performance Marketing Awards 2016 (PMA) after being shortlisted for twelve awards at this year's ceremony. These are the largest and most illustrious annual awards in the affiliate and performance marketing space, which are celebrating their tenth year in 2016.
The CJ team took home two of the most coveted awards for their campaigns with TUI in the Advertiser Innovation and Best Managed Affiliate Programme categories. Additionally TUI was lauded for its work with CJ and won the Industry Choice of Advertiser Award. The award presentation was held in London's Grosvenor House Hotel on the evening of April 26.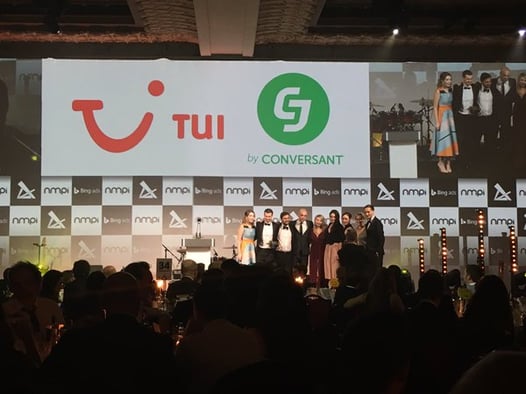 The jury – consisting of renowned experts like Richard Hartigan (Industry Technology Manager, Google), Cedric Chambaz (Bing Ads Marketing Director, Microsoft) and Ben Tice (Sales Consultant, Oracle) – highlighted how "CJ worked with the travel company TUI to reimagine the way to interact with its top-tier publishers" with an "innovative approach which resulted in the best year the programme has ever seen."
CJ Affiliate by Conversant was also Highly Commended for Best Use of Data (with TUI), twice for Best in Retail (with Homebase and Argos), and Global Excellence (with Avis Budget Group) awards. This year´s wins are on the back of previous success for CJ at the PMAs. In 2015 CJ was awarded the Advertiser Innovation Award for its affiliate campaign with Argos.
These outstanding achievements cement our reputation as the global leader in the affiliate and performance marketing space and are testament to the hard work the team at CJ has undertaken with their advertisers and partners over the last year.
At CJ we are planning and delivering more great work for clients in 2016 which we hope to put forward for the PMA awards in 2017.