New data reveals that customers referred via affiliate marketing spend more per order and per year, plus make a greater number of orders.
Released by CJ Affiliate's Affiliate Customer Insights, the data shows that consumers introduced to a brand through affiliate during 2016 went on to place more orders, and at a higher price point, than those introduced through other aggregated marketing channels.
Specifically, affiliate shows a 21% higher average order value (AOV), 31% higher per customer order average, and 58% higher average customer revenue—including initial and subsequent purchases—across all of the advertiser's channels.
Click on the infographic below to see the affiliate marketing ROI data in greater detail.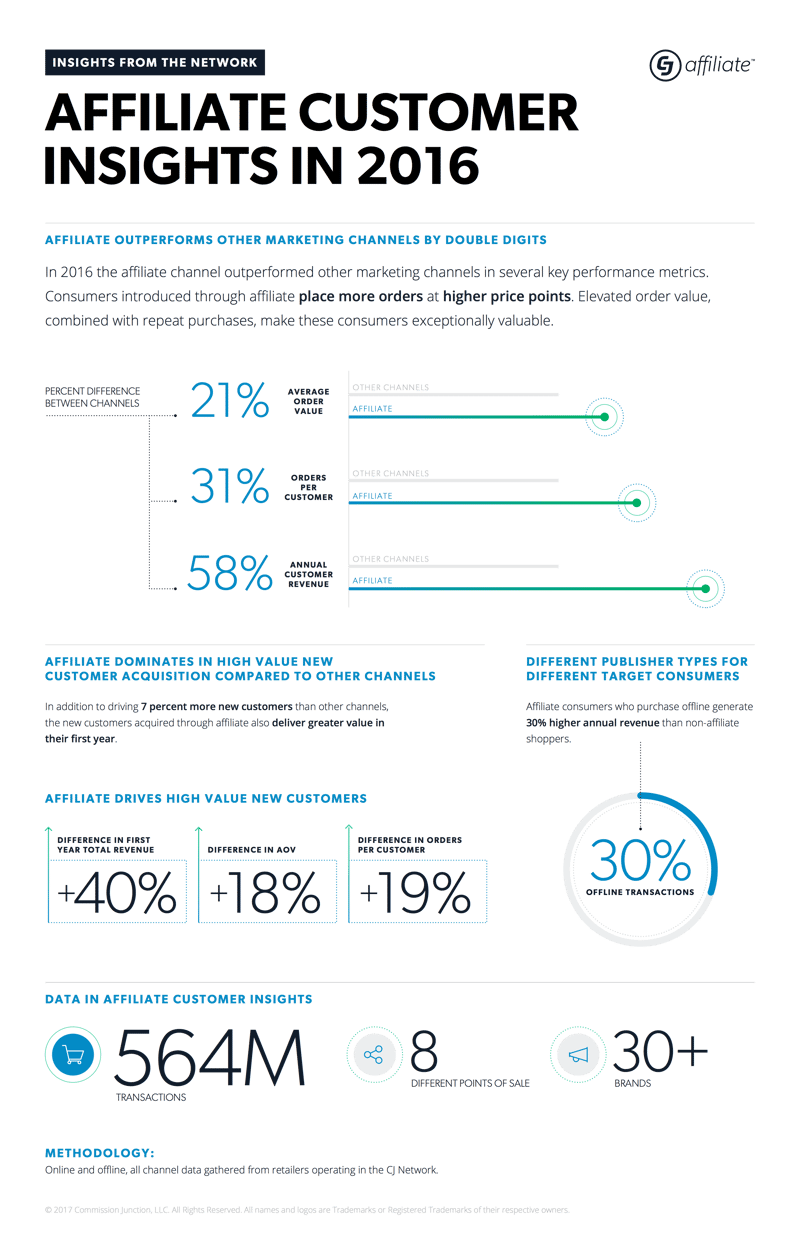 CJ Affiliate's Affiliate Customer Insights allows advertisers to understand their customers better and make smarter marketing decisions by combining transactional data with the power of 160M+ unique consumer profiles. Benefit from powerful and proprietary reporting, giving you the visibility needed to drive affiliate strategies like never before, all with minimum effort.